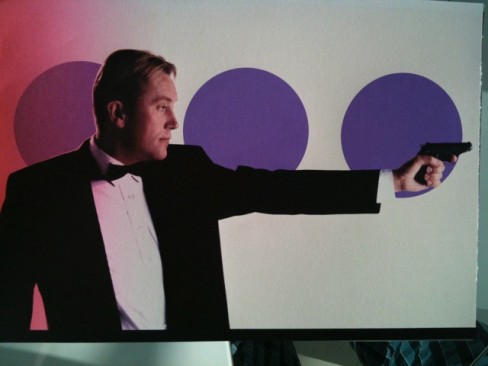 Christopher Fowler is the award-winning author of over thirty novels and twelve short story collections, and the Bryant & May mystery novels, which record the adventures of two Golden Age detectives investigating impossible London crimes.
Christopher founded The Creative Partnership, a company that changed the face of UK and international film marketing, and spent many years working in film, creating movie posters, trailers and documentaries. A self-confessed movie obsessive, he handled films like Reservoir Dogs, Trainspotting, Goldeneye, Moulin Rouge and 28 Weeks Later. He worked with directors like Mike Leigh, Martin Campbell and Peter Greenaway, and on countless Hollywood blockbusters.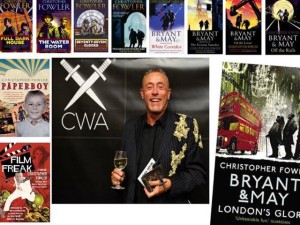 His books have been optioned by everyone from Guillermo Del Toro (Spanky) to Jude Law (Psychoville) and his short story 'The Master Builder' became a feature film entitled Through The Eyes Of A Killer, starring Tippi Hedren and Marg Helgenberger.
Read Chris' full biography on his website.
"My desert island film choices are entirely unexpected – they'll prove you can be influenced by the most unlikely films. After working in the UK film industry for over 30 years I knew so much about the bad behaviour of stars that I wrote a book. 'Film Freak' explored my time on film sets and my passion for cinema, so I'll be telling fellow film freak Barry Forshaw some of the tales that were too risky to put into the book! My film choice includes everything from science fiction and horror to British comedies and even musicals, and I'll be putting the boot into the British film industry while we're there."
Chris will be talking to Barry Forshaw, one of the UK's leading experts on crime fiction and film. His books include British Crime Film, Brit Noir, Nordic Noir, British Gothic Cinema, Sex and Film and a BFI study of The War of the Worlds. His next book will be Italian Cinema.

Doors open at 18.30, for a 19.30 start.
Refreshments will be available in our licensed cafe/bar.
TICKETS & PRICING
Spring Season 2016 ticketing applies.
Advance tickets may be purchased from Billetto, or direct from the Museum by calling 020 7840 2200 in office hours. Tickets also available from Frugl.