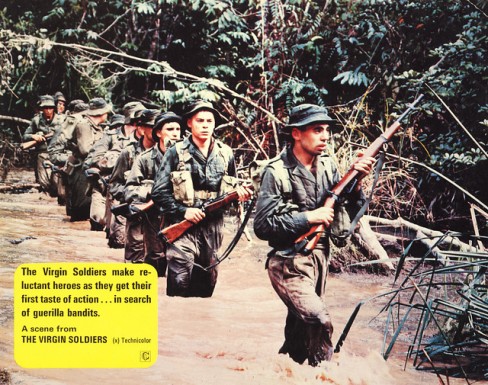 As its once-thriving Malay film industry wound down production in the years after independence (1965 onwards), Singapore made itself available as a location for international productions. In the past, 'Singapore', then a by-word for tropical exotica, had been recreated dozens of times in studios in the UK and America in films as diverse as Hitchcock's Rich & Strange (1931), William Wyler's The Letter (1940), and John Brahm's Singapore (1947). However, a new era of actual cinematic tourism was beginning, ushered in by the decrease in international airfares and the globetrotting antics of James Bond.
Unlike other Asian countries, which have been the location of arguably 'classic' films (sometimes when standing in for another place), Singapore's heyday of foreign production (from the mid-1960s to the early 1980s) led to a motley filmography of B-movies, commercial disasters, miscellaneous TV episodes, lost films and bizarre curios.
While they may resist canonisation, these films are a fascinating portal into how this region of Southeast Asia is and was perceived by the rest of the world both before and after the end of the colonial era; and the local reception (and often-times production support) they received demonstrated an eagerness for Singapore to be represented and acknowledged by the West.
Now, after decades have passed and Singapore has fast-forwarded into a hypermodern future, these films have fossilised into objects of nostalgia. The footage of the city-state they captured becomes a precious document of a disappeared heritage, even while their fictions tell other stories.
This event, curated by Ben Slater of Nanyang Technological University in Singapore as part of the 8th Asia House Film Festival, supported by Prudential, gathers some key examples of Singaporeana, tracing the highs and lows of Western film-makers' eclectic encounters with the country's rapidly changing culture and landscape.
Films
Pretty Polly (1967)
UK/USA, dir. Guy Green, 100 minutes 35mm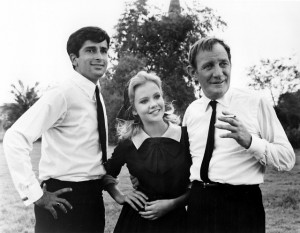 Almost entirely forgotten today, this big-budget adaptation of Noel Coward's acidic Singapore-set short story was a complete flop on release, despite featuring megastar tabloid-fodder Hayley Mills alongside Bollywood king Sashi Kapoor. Mills plays a young woman experiencing sexual liberation in groovy Singapore, recast as a hedonistic playground for swinging grown-ups. Trevor Howard is the 'old hand' uncle with a younger Chinese lover, a cynical remnant of the end of empire.
13.00 (doors open). Screening starts 13.30
The Virgin Soldiers (1969)
UK/USA, dir. John Dexter, 95 minutes 35mm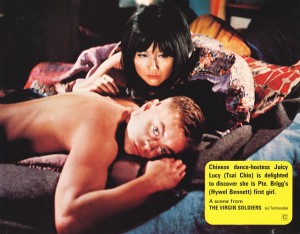 After Pretty Polly, the second Hollywood-backed British film to be set and mostly shot in Singapore (and both about English innocents falling in love with experienced Asians), The Virgin Soldiers is based on Leslie Thomas' raunchy, pacifist bestseller about loose-end recruits sweating out the Malayan Emergency. While the film favours broad comedy and removes the book's most disturbing turn (the death of the only notable Singaporean character), it concludes as bleakly and bitterly as any better-known anti-war film.
15.15 (doors open). Screening starts 15.30
Saint Jack (1979)
USA, dir. Peter Bogdanovich, 111 minutes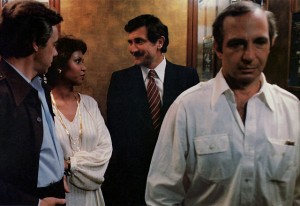 Peter Bogdanovich's return to Roger Corman after the rise and fall of his Hollywood success produced this little-seen but highly valued adaptation of Paul Theroux's early novel, originally intended to be the directorial come-back of Orson Welles. Entirely shot on location in Singapore, it charts the ups and downs of Jack Flowers, a sublimely moral pimp beautifully played by Ben Gazzara, as he negotiates the slippery landscape of Singapore in the 70s. The film was banned in Singapore for nearly 30 years and cited as one of Bogdanovich's best by Wes Anderson, Quentin Tarantino and the director himself.
17.00 (doors open). Screening starts 17.30
19.30 Post-screening panel discussion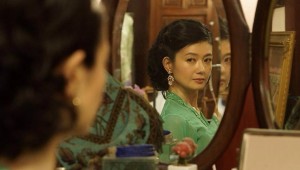 Following the screening of Saint Jack, there will be a panel discussion moderated by Ben Slater of Nanyang Technological University in Singapore and featuring Dr May Adadol Ingawanij, Reader in Visual Culture at the University of Westminster, and the actress Jennifer Lim (Code 46, Hostel). Jennifer Lim will also present her short film Dream of Emerald Hill (2015), about Singapore's pioneering thespian Rosie Kheng.
Refreshments will be available in our licensed cafe/bar.
TICKETS & PRICING
Individual films – in advance: £8.50/£6.50 concessions, on the door: £9.50/£7.50 concessions.
For whole day (3 films) – in advance: £20/£18 concessions, on the door: £22/£20 concessions.
Advance tickets may be purchased from Billetto, or direct from the Museum by calling 020 7840 2200 in office hours. Tickets also available from Frugl.