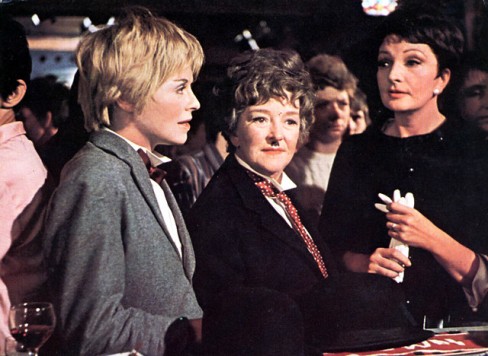 ReShape and the Cinema Museum present the VITO Project, a series of free monthly screenings bringing generations of LGBTs together to provide an alternative space to mix, watch films and share ideas.
The Killing of Sister George (1968), directed by Robert Aldrich, and starring Beryl Reid, Susannah York and Coral Browne. The screening is introduced by writer Stella Duffy and theatremaker Amie Taylor.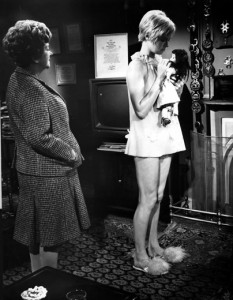 Based on the 1964 play by Frank Marcus, The Killing of Sister George stars Beryl Reid as George, who lives with her lover, Childie, played by Susannah York. She appears in a successful TV soap opera, but her outlandish behaviour offscreen leads to the producers of the show planning to kill her character off. As her life begins to fall apart, she discovers that Childie is having an affair with a predatory producer, played by Coral Browne.

Stella Duffy is an award-winning writer with thirteen novels in fifteen languages, ten plays and over fifty short stories. She is the Co-Director of Fun Palaces. Read her blog.
Amie Taylor is a writer, theatre maker and blogger. She founded and runs the LGBTQ Arts Review and is Interviews Editor for Female Arts.
The project is endorsed by BFI Flare, 56 Dean St, Gay's the Word, ACT UP London, Gay Mates, a Change of Scene, the Cara Trust, I-Base, UK-CAB, Naz Project & Positively UK.
Doors open at 18.30 for a 19.30 start.
TICKETS & PRICING
Free event. Donations to The Cinema Museum are encouraged.
Find out more about the VITO Project on their website – http://www.reshapenow.org/vito-project.