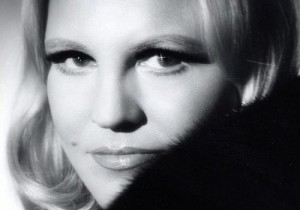 'The Greatest Variety Show Ever 2015' will feature the absolute crème de la crème of show business – this time with a distinctly international flavour.
We have the best of British music and comedy, starting in 1902 with rare archive film of Princess Jannah – who could belly dance and swing a chair round in her teeth – all at the same time! She will be supported by what is surely one of the most bizarre music hall acts of all time – Bob (Mr Tin Tray) Blackman and his unique rendition of Mule Train.
We have another variety favourite, Max Wall as the grotesque Professor Wallofski, who will either split your sides or frighten the pants off you. He's a man who seems to have set evolution into reverse.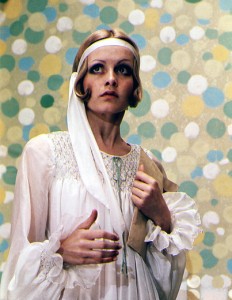 Kate Bush regales us with one of her biggest hits and, on entrancing form, Twiggy will be demonstrating her surprising and delightful musical comedy skills.
Over to France to enjoy some sophisticated cabaret, including probably the bossiest sponge you are ever likely to meet (yes, that's what we said, sponge!). Then, Les Beaux Freres try desperately not to reveal all as they perform a panic-stricken towel dance. From Africa we bring you an acrobatic troupe that will truly blow your mind, and not a safety net in sight.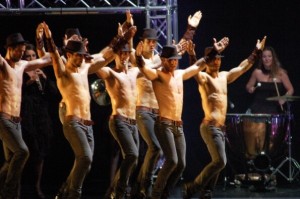 From Spain comes Los Vivancos, an unusual team of male flamenco dancers who seem to have forgotten to put on their shirts. The result is a rather stunned look among female members of the audience as this macho crew stomp their stuff. From Russia we will enjoy the grace and athleticism of the Bolshoi Ballet. From India we see that Bollywood can produce musical numbers that match anything from the MGM canon. From Italy we enjoy a spine-tingling moment of German opera.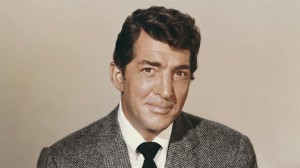 From the USA, Mario Lanza strides the stage and Peggy Lee applies her velvety voice and unique delivery to an unusual song. Dean Martin breaks out his comedy talents and Laurel and Hardy give us a lesson in workplace health and safety that's probably best ignored.
From Las Vegas, leading magician David Copperfield uses a giant circular saw to cut himself in half in front of our disbelieving eyes. We've also uncovered a couple of comedy gems from US television's golden age. And that's before we get to Lady Gaga doing Rogers and Hammerstein.
This is an evening unlike any other you'll find in London – a box of delights to set you up for the season of goodwill. Give yourself a treat and join us for the Greatest Variety Show Ever 2015.
Doors open at 18.30 for a 19.30 start.
Refreshments will be available in our licenced cafe/bar.
TICKETS & PRICING
Autumn Season 2015 ticketing applies.
Advance tickets may be purchased from Billetto, or direct from the Museum by calling 020 7840 2200 in office hours. Tickets also available from Frugl.