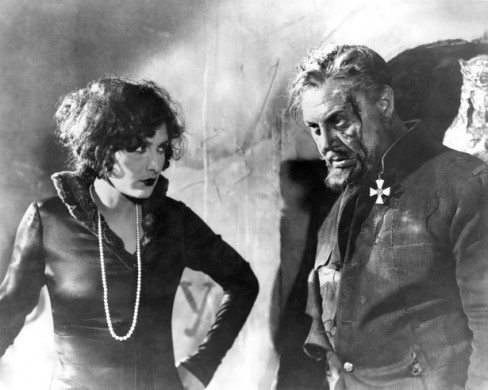 On the 20th and 21st of June the Kennington Bioscope will present its first Silent Film Festival at the Cinema Museum in London. The event is expected to run from 10.00 till 23.00 on both Saturday and Sunday. The programme is a collection of carefully selected and rarely screened films from around the world. The Kennington Bioscope is pleased to announce that this programme is being curated by the world famous historian and archivist Kevin Brownlow, along with revered writers and collectors Glenn Mitchell, Tony Fletcher, and David Wyatt. Live accompaniment by John Sweeney, Neil Brand, Costas Fotopoulos, Stephen Horne (tbc) and Cyrus Gabrysch.
---
Sunday Programme
This programme is provisional.
10.00 Introduction by Kevin Brownlow
10.10 For Heaven's Sake (USA 1926 Dir. Sam Taylor 60 mins@24fps 16mm KB)
11.30 H.Manning Hayes Programme from the BFI Archive. Introduction by John Oliver (BFI)
11.40 A Will and a Way (UK 1922 Dir. H. Manning Hayes 55 mins@20fps 35mm BFI)
12.35 The Boatswain's Mates (UK 1924 Dir. H. Manning Hayes 25 mins@20fps 35mm BFI)
LUNCH
14.15 Introduction by John Oliver
14.25 The Lady of the Dugout (USA 1918 Dir. W.S. Van Dyke 60 mins@18fps 35mm BFI)
15.25 The Massacre (USA 1912 Dir. D.W Griffith 30 mins@16fps 35mm BFI)
16.15 Funny Ladies Programme – 75 mins DVD. Introduction by Glenn Mitchell.
17.50 Introduction by Kevin Brownlow
18.00 The Cheat (USA 1915 Dir. Cecil B. DeMille 60 mins@20fps 16mm KB)
DINNER
20.30 Introduction by Kevin Brownlow
20.45 The Last Command (USA 1928 Dir. Josef von Sternburg 90 mins@24fps 16mm KB)
Catering for this event will be supplied by the Courthouse Garden Cafe in collaboration with the Cinema Museum.
For more information visit the website.
Tickets & Pricing
Tickets will be £25 for a weekend pass and £15 for a one day pass. These are available online from Ticket Tailor.
Tickets are also available by sending a cheque to:
KBSFW Tickets c/o Cyrus Gabrysch
Flat 3 Lytton House
31 Bulwer St
Shepherds Bush
London W12 8AS
Please email us at kenbioscope@gmail.com, or call us on 07838 173 172 when you mail your cheque so we can hold a ticket for you. This is ONLY if you are playing by cheque. Remember to include your name, address, a contact email/ telephone number and state the day you wish to attend if purchasing a one day pass. Once your cheque has cleared you will receive a confirmation via email or by telephone call. Please indicate how you wish to be contacted. There is no Processing Fee if paying by cheque.