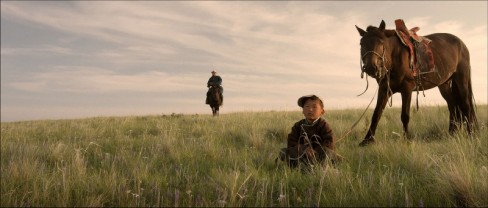 A rare and revealing showcase of new and old films from Mongolia, featuring the first ever UK screening of Lodongiin Tudev's classic Before Rising Up the Rank (1965). Programme curated by Jasper Sharp with the assistance of Ariunaa Tserenpil of the Arts Council of Mongolia. More information on their website: http://asiahouse.org/events/yellow-colt-remote-control-rising-rank/. All films are subtitled in English. This special retrospective is part of the 7th Asia House Film Festival, supported by Prudential.
TICKETS & PRICING
Individual films – in advance: £8.50/£6.50 concessions, on the door: £9.50/£7.50 concessions
For whole day (3 films) – in advance: £20/£18 concessions, on the door: £22/£20 concessions
Advance tickets may be purchased from Billetto, or direct from the Museum by calling 020 7840 2200 in office hours.
---
Yellow Colt (2013)
Director: Khoroldorj Choijoovanchig, Mongolia / South Korea, 91 mins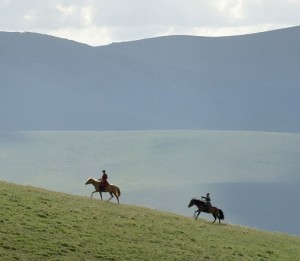 Khoroldorj Choijoovanchig's touching debut feature tells the tale of Galt, an eight-year-old boy who, following the death of the uncle who adopted him, is taken back into his family home of nomads who make their living raising horses. Here, on the Mongolian plains far from where he was raised, he must rekindle his relationship with his estranged father, Badam.
One day a yellow colt appears in the family's herd, whose mother had been sold without Badam realising she was pregnant. A strong affinity arises between Galt and this fellow returnee. With his father believing the colt belongs to another herder, Galt and his brother begin secretly training it for the annual Naadam horse-racing festival with advice from an older member of the community. In the process Galt discovers a new sense of kinship and connection with his homeland. Yellow Colt is a heart-warming film that will appeal to all ages, boasting some stunning landscapes and giving an evocative portrait of a timeless way of life.
Official trailer: https://www.youtube.com/watch?v=lN0fM9mhopw
14.00 (doors open). Screening starts 14.30
---
Remote Control / Alsin udirdlaga (2013)
Director: Byamba Sakhya, Mongolia / Germany / USA, 90 mins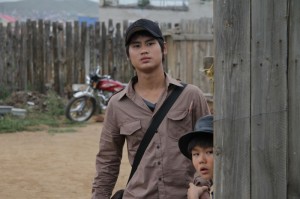 Raised in a loveless and impoverished home, Tsog supports his family by reselling his neighbour's milk in the city, while frequently retreating from reality into the vivid world inside his head. After a senseless family row, he runs away and sets up home on the rooftop of a city apartment block, where he becomes obsessed with Anu, a young woman who seldom leaves her an apartment in the opposite building.
Tsog's imagination begins to work overtime as he conjures up fantasy scenarios in which his fate is intertwined with that of this mysterious woman. After stealing a remote control that allows him to operate Anu's television from his rooftop hiding place, he becomes enthralled with his new sense of power, until one day he notices a new man has entered her life. A gripping tale of obsession from the director of Passion (2010) unfolding in the contemporary cityscapes of Ulaanbataar.
Official trailer: https://vimeo.com/87886853
16.00 (doors open). Screening starts 16.30
---
Before Rising Up the Rank / Zereg Nehemiin Omno (1965)
Director: Lodongiin Tudev, Mongolia, 66 mins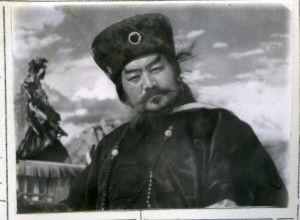 The UK premiere of this vintage classic from Mongolia's national film studios Mongol Kino, Before Rising Up the Rank can be described as a "Silk Road movie". Set in the early 1900s, its quixotic trio of travellers, consisting of the Shaman Prince, the circus performer Boroldoi and tall and thin Doldoi, journey across a barren wilderness to the Winter Palace of the Bogd Khan in Ulaanbataar to sell fabrics, overcoming a series of colourful comic escapades, encounters and adversities en route.
18.00 (doors open). Screening starts 18.30