For its opening show Kennington Talkies presents a Jean Harlow double bill.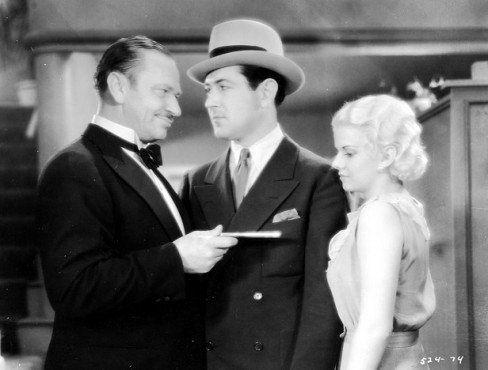 The Secret Six (1931)
Director: George W. Hill. Screenplay:  Frances Marion. Cast: Wallace Beery, Lewis Stone, Johnny Mack Brown, Jean Harlow, Clark Gable. 83 mins.
A fast-paced crime melodrama about bootleggers and corruption – hot topics in those days – The Secret Six stars Wallace Beery as `Slaughterhouse Scorpio', a character very loosely based on Al Capone.  This M-G-M take on the genre is as good as Warners were making at the time, featuring a very strong cast with Beery in one of his better performances plus the first teaming of Harlow and Gable, who really shine in this film.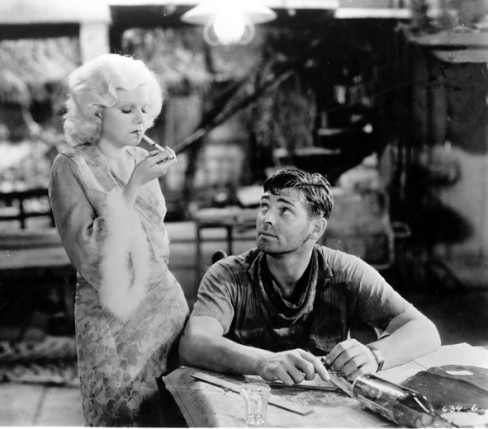 Red Dust (1932)
Director: Victor Fleming. Screenplay: John Lee Mahin, from the play by Wilson Collison. Cast: Clark Gable, Jean Harlow, Gene Raymond and Mary Astor. 83 mins.
The second of six movies Gable and Harlow made together, Red Dust is based on the 1928 play of the same name by Wilson Collison, set in an Indo-China rubber plantation. The title derives from the large quantities of dust that are stirred up by the storms in that region. Twenty-one years later, Gable would star in a remake, Mogambo, with Ava Gardner starring in a variation on the Harlow role and Grace Kelly playing a part similar to that portrayed by Mary Astor.
Doors open at 18.30, for a 19.30 start.
Refreshments will be available in our licenced cafe/bar.
TICKETS & PRICING
Tickets £6. These can be purchased from Billetto, or direct from the Museum by calling 020 7840 2200 in office hours.