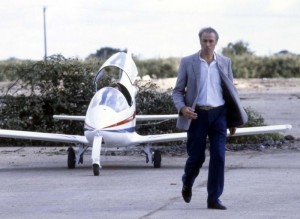 John Glen's association with the James Bond films began in 1969, when he worked on the classic On Her Majesty's Secret Service. He returned to edit and second unit direct The Spy Who Loved Me (1977) and Moonraker (1979), before assuming directorial control of the series throughout the 1980s. Glen directed five consecutive Bond movies – For Your Eyes Only (1981), Octopussy (1983), A View to a Kill (1985), The Living Daylights (1987) and Licence to Kill (1989), a record that has never been matched.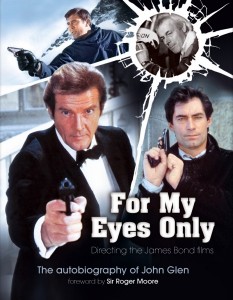 Join us for the launch of For My Eyes Only, published by Signum Books. This lavish memoir is dominated by the Bond films but also includes details of the time John spent on such diverse productions as The Third Man (1949), The Italian Job (1969), The Wild Geese (1978), and television series including Danger Man and Space Precinct.
John will be interviewed by Marcus Hearn. The evening will include clips from John's remarkable career, an audience Q&A and a book signing.
John Glen will only be signing copies of his book, not any memorabilia. The book price is £24.99, but during the event copies will be available at the special discount price of £19.99. For those unable to attend, signed copies can be ordered by sending an email to info@signumbooks.com.
Doors open at 19.00, for a 19.30 start.
Refreshments will be available in our licenced cafe/bar.
TICKETS & PRICING
Autumn Season 2015 ticketing applies.
Advance tickets may be purchased from Billetto, or direct from the Museum by calling 020 7840 2200 in office hours.