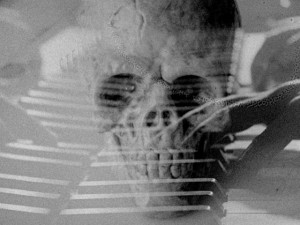 The Isle of Death sees an artistic cross-collaboration between Italian filmmaker Alberto Bona and British silent film accompanist Costas Fotopoulos, who will create a modern silent film on legendary Russian musician Sergei Rachmaninoff.
Rachmaninoff is the greatest pianist of his time and a prolific composer. One day, the sight of a sinister painting causes him a creative block. The Isle of Death is the story of an obsession, an visionary journey into the mind of a man suspended between his dreams and the afterlife.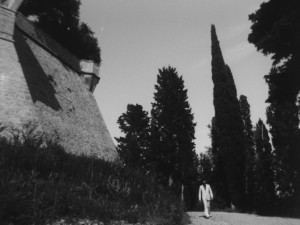 Inspired by true events, this silent short film aims to evoke the sense of dislocation linking the composer's long depression and the fixation for Arnold Böcklin's canvas The Isle of the Dead, which Rachmaninoff translated creatively into a symphonic poem in 1909.
2014 has seen a surprising return of the film media, with Italian manufacturers Film Ferrania going back into business and  Disney filming the new Star Wars saga in celluloid – virtually rescuing Kodak from bankruptcy. To celebrate this film renaissance, The Isle of Death will be shot in 16mm.
Film is still an expensive business, so the creators of the project decided to seek funding from the Kickstarter community where together, creators and backers make projects happen. The production of The Isle of Death aims to embrace this new wave of analogue enthusiasm and to start shooting at the beginning of 2015. The campaign begun well as it has been inserted amongst Staff Picks and New & Noteworthy projects.
View a promotional trailer on the film's website: www.isleofdeath.com
To back and to share the project visit: https://www.kickstarter.com/projects/arepofilms/the-isle-of-death