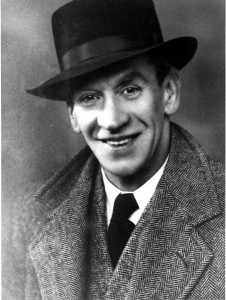 We are delighted to host the launch of Dr Robert Kenny's long-awaited book on Arthur Lucan, 'The Man Who Was Old Mother Riley', published by Bear Manor Media Books.
During  the 1930s and 40s, Arthur Lucan and his wife Kitty McShane were among the highest-paid and most admired variety artistes in Britain. They packed theatres throughout the land, and made a series of zany films with Arthur as the belligerent washerwoman Old Mother Riley, and Kitty as her flighty daughter. But fame and fortune went to Kitty's head, and offstage she made Arthur's life a misery; he collapsed and died—in costume— in May 1954, one week before he was due to appear in court as a bankrupt.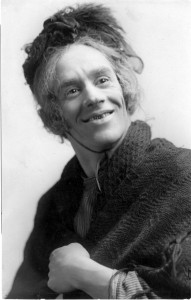 The story of the tears behind the Lucans' onstage laughter is told here in greater detail than ever before, demolishing old legends, re-assessing the comic genius of Arthur, and revealing the sadness of alcoholic Kitty, who lies today in a forgotten, unmarked grave.
"I am in awe! Robert Kenny's analysis is quite brilliant, and exactly what Lucan deserves after all these years."  Anthony Slide, author and film historian.
Join us on Halloween for a celebration of Arthur Lucan, including a presentation and signing of Dr Robert Kenny's book, conversation with Tony Slide and members of the Lucan-Towle family, and a showing of the hilarious film Old Mother Riley's Ghosts (1941), also starring John Stuart and John Laurie.
Doors open at 18.30 for a 19.30 start. Refreshments will be available in our licensed café/bar.
TICKETS & PRICING
Free event.
Also – Robert is hosting a book lunch on Saturday 1st November at the Savage Club (of which Arthur Lucan was a member). Pre-booking essential. Contact Robert on rvk2@le.ac.uk