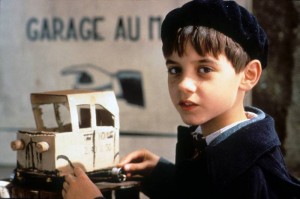 Agnès Varda's film is a portrait of the making of an artist, recreating the early life of her husband, Jacques Demy, in occupied France and his interest in the various crafts associated with film making, such as casting, set design, animation and lighting.
As with earlier French Sundays, Jon Davies will be giving one of his illuminating talks to accompany the film and place it in context. Jon is an Associate of the British Film Institute, and teaches French Cinema at, among other places, Morley College, Waterloo.
Plus, take the opportunity to see some of the Museum's remarkable collection, and to enjoy our excellent light refreshments!
The event will end around 17.30.
Tickets & Pricing
£10 /£7 concs. Advance tickets may be purchased from WeGotTickets, or can be reserved by telephoning or emailing the Cinema Museum.