Rindhouse Films invites you to leave your inhibitions at the door and enter a world of surreal cinematic debauchery, conjured by the crazed imagination of guerilla filmmaker Daniel Marlowe. Presenting the world premiere of Lady Chatterley's Revenge - the ultimate guilty pleasure!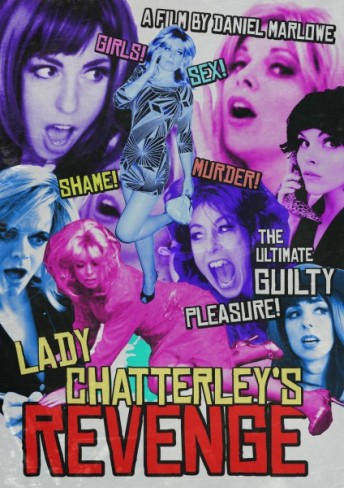 Behind the glittering curtains of the West End stage lies a world of naked ambition and deadly deceit … Disgraced starlet Ruby Foxglove faces ingénue Chiffon Collins, as they battle to take to the stage in the role of a lifetime … Lady Chatterley!
Made in six days on a shoestring budget, Lady Chatterley's Revenge is a truly outrageous B-Movie rollercoaster ride, showering sequins and shame on the glory of ballsy bitches. Prepare to laugh out loud and gasp with pleasure at this tongue-in-cheek satire on the world of celebrity fame, filled to the brim with truly unforgettable performances.
All proceeds from the event will go to the Cinema Museum.
Doors open at 18.30 for a 19.30 start, and the event is expected to end at 22.30. Refreshments will be available.
Tickets & Pricing
Spring Season 2012 ticketing applies.