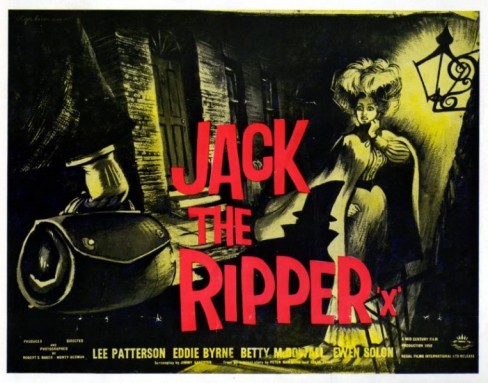 "It is the class question rather than the sex question that is at issue in this matter." (The Star, 4 October 1888)
The 'Jack the Ripper' murders in 1888 have been interpreted in any number of ways across the world, but in Britain, especially in films, class has been a major preoccupation. What class was 'Jack the Ripper'? Professor Richard Dyer traces this across a number of films, from The Lodger 1927 through Hammer horror treatments in the 1950s and 1960s, to From Hell in 2001.
Richard Dyer is Professor of Film Studies at Kings College London and the University of St Andrews, whose work has focused especially on the very notion of entertainment, and on representations of gender, 'race' and sexuality, with recent research including a study of the serial killer in European cinema.
Doors open at 18.30 for a 19.30 start, and the event is expected to end at 22.30. Refreshments will be available.
Tickets & Pricing
Spring Season 2012 ticketing applies.