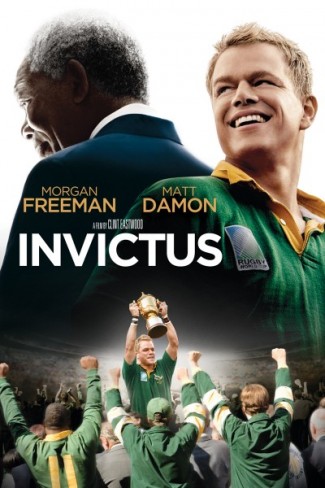 In partnership with the African Foundation for Development (AFFORD), we are proud to host the launch of the AFFORD Africa Film Events – examining, enjoying and celebrating how Africa and Africans are represented in film.
Tonight's fundraising event is a screening of director Clint Eastwood's Invictus (2009). The film tells the inspiring true story of how Nelson Mandela (played by Morgan Freeman) joined forces with the captain of South Africa's rugby team (Matt Damon) during the 1995 World Cup, using the universal language of sport to unite a nation riven by racial animosity.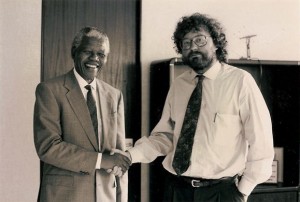 Afterwards there will be an interview and Q&A with special guest John Carlin, author of the book Playing the Enemy: Nelson Mandela and the Game that Made a Nation on which Invictus was based. Inspired by a love of film, football and politics, John Carlin has been a journalist since the early 1980s. As The Independent's South Africa bureau chief from 1989-1995, he forged a lasting relationship with Mandela. In a 1998 interview, Mandela said of Carlin's journalism: "What you wrote and the way in which you carried out your task in this country was absolutely magnificent … it was absolutely inspiring. You have been very courageous, saying things which many journalists would never say." There will be a chance to meet John after the event, when his book will be available for signing.
Doors open at 17.00, for canapés, conversation and private tours of the Museum. The screening will begin at 18.30.
Light supper/food will be available from the Cinema Museum cafe, and there will be a licensed bar.
Tickets & Pricing
£15, only in advance, either from WeGotTickets, or direct from the Museum (020 7840 2200)