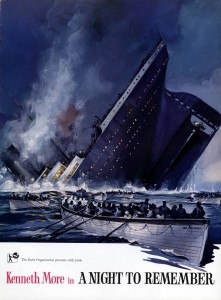 On this very day a hundred years ago the passenger liner RMS Titanic sank. To commemorate the disaster, film historian Luke McKernan presents films and extracts, fiction and non-fiction, genuine and fake, made at the time and in the years since, concentrating particularly on versions of events up to and including the British film A Night to Remember (Roy Ward Baker, 1954). He also talks about lost Titanic films and the cameramen who went down with their footage.
A highlight of the event will be a screening of The Ill-fated "Titanic", a recently restored non-fiction film that survived from 1912. Silent footage will be accompanied by Neil Brand.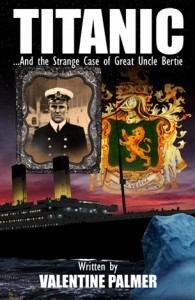 Plus television actor, producer and screenwriter Valentine Palmer will be onboard with a presentation about his recently-published book Titanic … And the Strange Case of Great Uncle Bertie. Pursuing hints of cover-ups at the highest level, tales of gold and priceless treasures, and a possible insurance fraud of unimaginable complexity, Palmer's quest to write the definitive account of the Titanic's sinking has taken him through the maze of conflicting testimonies and theories that still surround the doomed liner. Copies of the book will be available for signing.
Doors open at 15.00 for a 16.00 start, and the event is expected to end at 18.30. Refreshments will be available.
Tickets & Pricing
Spring Season 2012 ticketing applies.