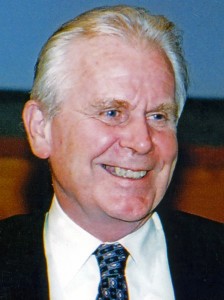 Join us for a fascinating evening as writer David Robinson talks about his career and collaborations in the world of film. Film critic for the Financial Times and then The Times for nearly 40 years, he has also had a long association with the BFI's international film magazine Sight and Sound. He had a big hand in the creation of the Museum of the Moving Image on the South Bank between 1988 and 1999, and is the Director of the annual Giornate del Cinema Muto silent film festival in Pordenone, Italy.
David's books include Hollywood in the Twenties, The History of World Cinema (expanded and revised as World Cinema: A Short History), and a book on Buster Keaton, but he is probably best known as the official biographer of Charlie Chaplin. Chaplin: His Life and Art, first published in 1985, and revised for subsequent editions in 1992 and 2001, is regarded as the definitive book on the subject, and David has become a sort of unofficial spokesman for Chaplin in the media in recent years. David  is also a supporter of the UK based silent film society Bristol Silents and the Slapstick Silent Comedy Festival, also based in Bristol every January.
Doors open at 18.30 for a 19.30 start, and the event is expected to end at 22.30. Refreshments will be available.
Tickets & Pricing
Spring Season 2012 ticketing applies.