In 1996 Gloria Stuart, born in 1910 and a leading film star in the 1930s, came to visit us at the Fire Station (one of our previous homes). She is seen here having tea and discussing her memories of working with the director James Whale. Gloria told us she was signed to appear in a forthcoming film about the Titanic.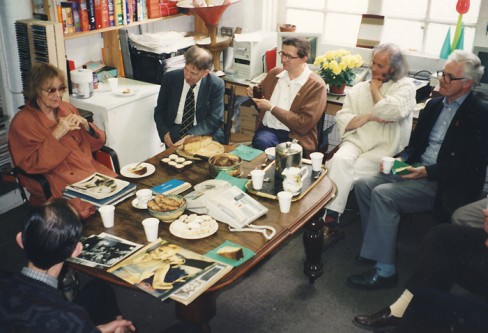 After this visit she appeared to great acclaim in James Cameron's Titanic (1997) for which she received an Oscar nomination. Here she is with Bill Paxton and Suzy Amis in a scene from the film: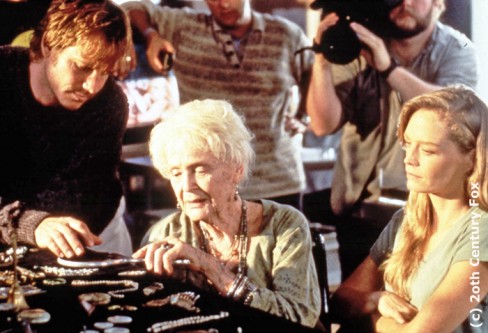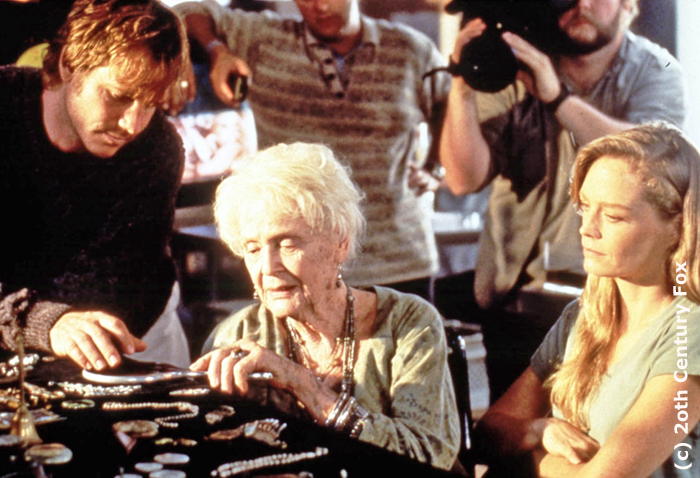 One of our directors Ronald Grant spoke with her at the Oscar ceremony, where she was up for Best Supporting Actress, and she continued to maintain a friendly interest in the Museum until her death in 2010.