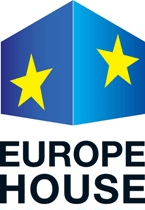 The European Commission is hosting a screening of a selection of specially restored archive footage from the Cinema Museum's collection, portraying Europe before the First World War, accompanied by specially commissioned responses directed by students of the London Film School. Filmmakers from the London Film School will be present following the screenings for a question and answer session. The event is jointly coordinated by the Cinema Museum, the London Film School, London International Documentary Festival and Film Education, and supported by the European Commission in the UK.
The event is free, but please reserve your seat by emailing europe@filmeducation.org. It will take place at Europe House, 32 Smith Square, London SW1P 3EU, from 6.30-8.30pm.
The DVD Exotic Europe is available from the Cinema Museum Shop.
See also: a description of the Exotic Europe project, including one of the films.