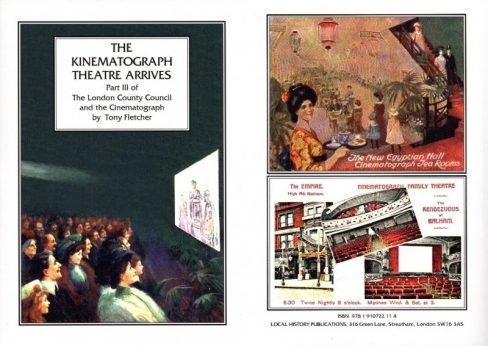 The Kinematograph Theatre Arrives: Part III of The London County Council and the Cinematograph, by Tony Fletcher
Local History Publications, 2021
ISBN 9781910722114
152 pages
This is the third volume in historian Tony Fletcher's chronicle of the development of early cinema in London. The book gives details of the city's many cinemas that are known to exist at the time of introduction of the 1909 Cinematograph Act, which are listed by borough, and it is illustrated with many rare photos and documents from the period. A Local History Publication.