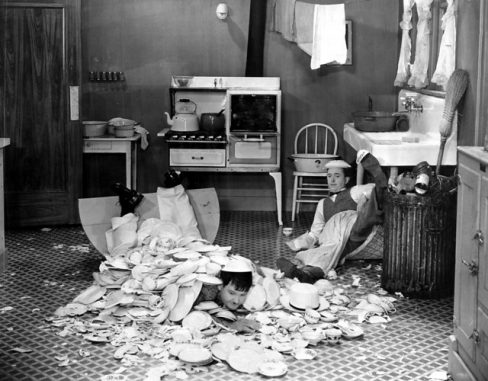 The Live Ghost Tent – quarterly meeting of The Laurel and Hardy Society.
This meeting marks the 25th anniversary of our branch of the Society. As we are hoping to have cake as part of our celebration the first half will be three films featuring cake: From Soup to Nuts (1928), short directed by Edgar Kennedy and Leo McCarey; Our Wife (1931), short directed by James W. Horne; Twice Two (1933), short directed by James Parrott.
Then after the interval we'll have three other sound shorts – just because they are great films: Chickens Come Home (1931), short directed by James W. Horne; Helpmates (1932), short directed by James Parrott; The Live Ghost (1934), short directed by Charley Rogers – well, we just had to have "our film" in our special meeting didn't we?
The meeting runs from 3pm to 7pm.
More details on our Facebook page.
TICKETS & PRICING
The membership fee is for one year and includes entrance to our meetings and a copy of our international quarterly magazine the Intra-Tent Journal.
Single cost of membership is £12 per annum, £15 for a couple living at the same address.
Non-members are welcome and we ask for a donation of £5 per meeting. Children under the age of 12, accompanied by an adult are admitted free.