The Kennington Bioscope is a regular cinema event featuring live accompaniment to silent films that takes place at the Cinema Museum.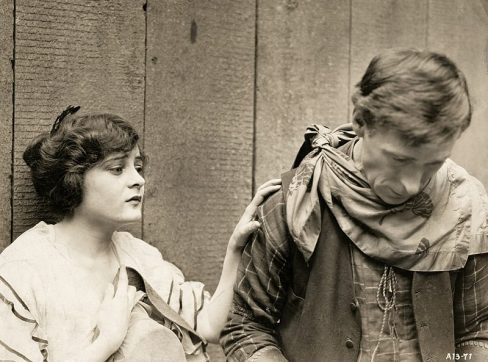 Kevin Brownlow will be presenting The Narrow Trail (1917), starring William S. Hart with Sylvia Breamer and Milton Ross. This classic western, co-written and co-directed by Hart himself, formed a centrepiece to 2019's Pordenone retrospective of his work. Kevin will be screening his own 16mm print, made directly from the camera negative – as the stunning picture quality will demonstrate!
"Ice Harding (Hart), leader of a gang of outlaws, captures an attractive wild pony he names King and the two become fast friends. Single handed he holds up a stage coach and robs its occupants. Among the passengers is Bates (Ross), a notorious San Francisco dive keeper, and his niece Betty (Breamer), a pretty girl, who is used to lure men to the resort" Exhibitors Herald 1917.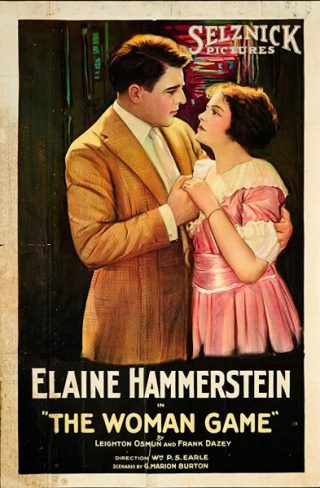 Preceding The Narrow Trail will be another print from Kevin's collection, this time a beautiful 16mm amber copy of Selznick's 1920 society drama The Woman Game, set in England. Director William P.S. Earle had been an important figure at the pioneering Vitagraph company; leading man Jere Austin was in turn a familiar face from another of the key early studios, Kalem. Star billing goes to Elaine Hammerstein, a Broadway actress who also made films between 1915 and 1926. She was the granddaughter of impresario Oscar Hammerstein and a cousin of librettist/producer Oscar Hammerstein II.
Stephen Horne will be playing for The Narrow Trail, and John Sweeney will be accompanying The Woman Game.
Silent film with intertitles which may be suitable for the deaf and hard of hearing.
Anyone interested in silent film should visit the website for more info.
Tickets & Pricing
£6. Seats are limited, so please request an invitation using the email kenbioscope@gmail.com.