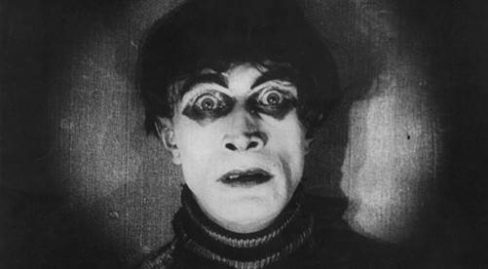 Screen25 and The Cabinet of Living Cinema join forces to bring you a Winter's eve double bill of gothic and surrealist cinema.
To start the evening we'll be screening iconic German silent horror, The Cabinet of Dr. Caligari (1920). Considered to be a legendary piece of German expressionist cinema, Dr. Caligari follows the story of killing obsessed Dr. Caligari as he uses hypnotism to force sleep-walker Cesare to do his bidding.
Then, join us for Mary Shelley's Future Shocks, a living graphic novel, with live score from The Cabinet of Living Cinema. The screening will be followed by a Q&A with the creators.
Expect an unmissable night of cinema paired with an innovative exploration of the ideas of Mary Shelley and Yuval Harari, scored live by the Cabinet of Living Cinema!
Sun 9th December / Doors 6.15, Showtime 7.00. Tickets: £8.50 Standard / £7 Concession / £5 Under 25s. Tickets and more info: https://www.screen25.com/whats-on/caligari.