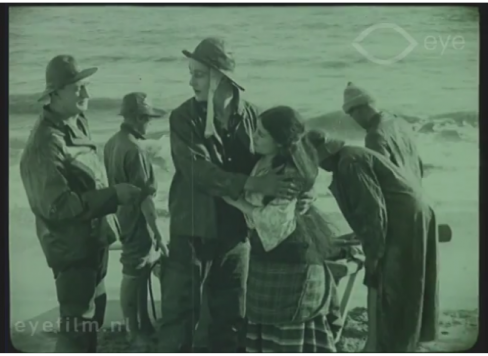 Kennington Bioscope's live 'KBTV' broadcast returns, with short silent films on a theme of 'Lies, disguise, deceit (and dance)' for this edition! Including three US narrative films, newly subtitled to make them accessible in English again after more than 100 years. Join us on June 10th at 19:30 BST (UTC+1, 20:30 CEST) at https://www.youtube.com/kenningtonbioscope. This programme is FREE to view.
While you're waiting, please explore the channel and any of our previous broadcasts and premieres!
Hosted by film historian Michelle Facey, with piano performances by John Sweeney, Cyrus Gabrysch and Costas Fotopoulos, joining the online show for the first time.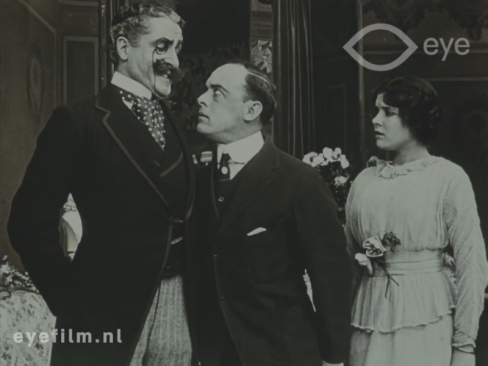 The programme includes:
Oh, You Ragtime! (Eclair, 1912) – A famous pianist's playing of a ragtime tune brightens up the neighbourhood. With Alec B. Francis, Guy Oliver, Muriel Ostriche, Julia Stuart, Mathilde Baring. Directed by Etienne Arnaud. Accompanied by Costas Fotopoulos.
The Lie (Reliance, 1915) – 2 reel drama, a beautifully photographed tale of jealousy and deceit in a small fishing community. With Adoni Fovieri, William Hinckley, Joseph Singleton. Accompanied by John Sweeney.
Cutey Plays Detective (Vitagraph, 1913) – 2 reel comedy in which a young man uses his amateur thespian experience to get the dirt on a love rival. With Wally Van, Tom Powers, Courtenay Foote, Louise Beaudet, Zena Keefe. Directed by Larry Trimble. Accompanied by Costas Fotopoulos.
The Girl Detective (Kalem, 1915) – 3 reel drama, a standalone instalment of a series starring Ruth Roland as a "society girl" working as a special investigator with the police. This instalment is called The Mystery of the Tea Dansant. Directed by James W. Horne. Accompanied by Cyrus Gabrysch.
Films generously supplied by the EYE Filmmuseum, Amsterdam, including items from their Jean Desmet collection; with our deep gratitude again to curator Elif Rongen-Kaynakçi, without whom this show would not have been possible. Thanks as always to the Kennington Bioscope committee and friends, for their support and promotion of the show.
Subscribe (free) to the YouTube channel and turn notifications on, or join our mailing list to be notified about future shows.
While our home venue, the Cinema Museum in London, is closed, like other cinema and event venues, to keep people safe during the Covid-19 outbreak, we've relocated online. Help support our activities through our Ko-Fi account, if you can.