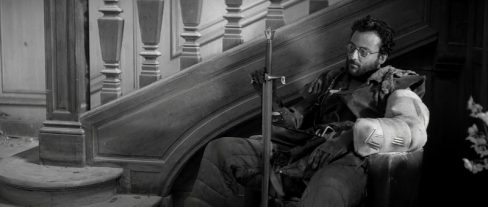 Le Dernier Combat (The last battle) (1983), Luc Besson's storming look at a dystopian post nuclear French landscape with tension, humour and all the traits that led him to become one of France's most popular directors. We will be looking at the director Besson became as introduction.
Watch film trailer
Each film is accompanied by an introductory illustrated talk by Jon Davies, Tutor in French Cinema at Morley College.
Doors open at 13.30, for a 14.30 start.
Refreshments will be available in our licensed cafe/bar.
TICKETS & PRICING
Tickets in advance £8.50 (£6.50 concessions). On the door £10 (£7 concessions).
Advance tickets may be purchased from Billetto, or direct from the Museum by calling 020 7840 2200 in office hours.