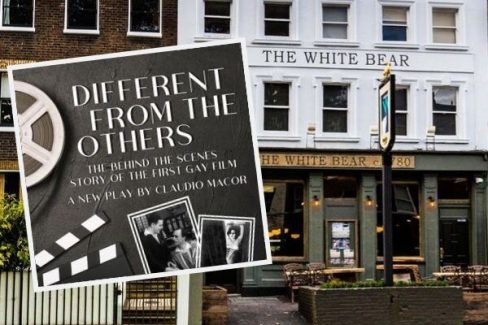 Torchlight Productions present the World Premiere of Different from the Others, a new play by Claudio Macor, directed by Jenny Eastop.
At the end of the First World War there existed a moment, a mere 20 months when Europe was liberal and free. Men held hands in public, Moscow and St Petersburg were gay and free from discrimination, Germany feeling the full brunt of blame had yet to establish itself. In that minute window of opportunity came something quite extraordinary – the first pro-gay film ever made.
100 years since it's release comes the backstage story of the film. Magnus Hirschfeld, the famous sexologist, concerned with the increase in male suicide decides to make a film to educate young gay men. He hires Richard Oswald to direct. It stars Conrad Veidt (The Cabinet of Dr Caligari, Casablanca) Anita Berber, and Reinhold Schunzel. The play covers Magnus's determination, the actor's stories, the love story, the distribution, the aftermath and the ultimate betrayal. The Nazi's destroyed all prints but one survived.
The inter-titles are so progressive they could've been written by modern day activists.
White Bear Theatre 29 Oct – 16 Nov Tuesday to Saturday 19.30 Sunday 16.00