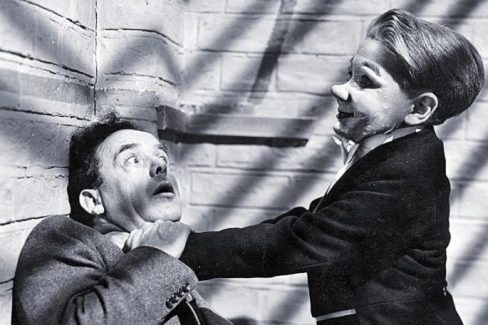 After an extended hiatus, we're delighted to announce the return of Film School to Time Out's Most Loved Local Culture Spot 2018, The Cinema Museum!
To do this atmospheric space justice, we're screening the great Ealing horror – DEAD OF NIGHT (1945) and discussing it in relation to genre theory. This film changed horror forever by introducing a new kind of monster – psychological trauma – and portraying it with real narrative sophistication. In our talk and post-screening discussion, we'll learn about the importance of familiarity and difference to genres, and consider how they evolve to reflect the hopes and fears of contemporary society.
Screenings start with a talk from Film Studies teacher Gareth Jones, outlining a particular approach to film analysis and end with a group discussion inspired by that approach. Join us for our next event to gain and share new insights in to great films!
Don't just watch movies, learn to read them.
Doors open at 18.30, for a 19.00 start.
Refreshments will be available in our licensed cafe/bar.
TICKETS & PRICING
Tickets in advance £8.50 (£6.50 concessions). On the door £10 (£7 concessions).
Advance tickets may be purchased from Billetto, or direct from the Museum by calling 020 7840 2200 in office hours.