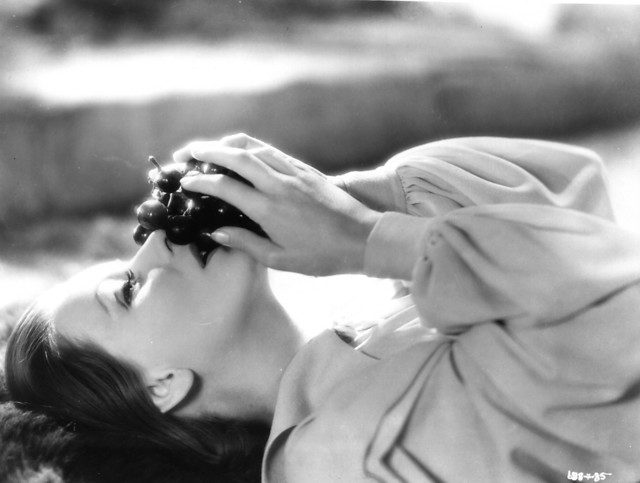 More details can be found on the individual event pages that are being posted under Upcoming Events.
TICKETS & PRICING
(unless otherwise stated)
In advance: £8.50/£6.50 concessions (retired, students and the unemployed, with proof to be presented upon entry)
either online (please note a small booking fee will be added by Billetto), by going to Billetto and searching on the name of the event
or directly from ourselves – please phone us during office hours on 020 7840 2200. Card payments can be accepted – we welcome MasterCard, Maestro, Visa, Visa Electron, Discover, Diners Club International and JCB.
On the door: £10/£7 concessions
Included: A chance to explore the Museum from an hour before the start of the event!
June 2019
1 & 2 The Kennington Bioscope 5th Silent Film Weekend
6 Kennington Talkies presents For the Defense (1930)
7 Argentinian Film Season: Nueve reinas (Nine Queens) (2000)
9 London Festival of Architecture Move IT! animation workshop 10.30-14.30
9 Kennington Vintage presents Easy to Love (1953) 14.30
9 CINEPIANO screening of Dr. Jekyll and Mr. Hyde (1920)
12 Kennington Noir presents 35mm Film Screening of The Scarlet Hour (1956)
13 Kennington Talkies presents Romance on the High Seas (1948)
14 Arcelia Pick Up the Pieces EP launch 19.00
15 The Live Ghost Tent – Laurel and Hardy Society 15.00-19.00
16 Kennington Classics presents North by Northwest (1959) 14.30
16 The Vito Project and PrEPster presents Nothing Without Us: The Women Who Will End AIDS (2017)
19 Kennington Bioscope presents Lady Windermere's Fan (1925)
20 Kennington Talkies presents Love Me or Leave Me (1955)
21 Mic Dixon presents War School (2018) 18.00
23 French Sundaes presents La Haine (1995) 14.30
27 Kennington Talkies presents Calamity Jane (1953)
28 Pride Event – We're on the Telly! Television's role in liberating LGBT lives 19.00
30 Wonder Reels: Laetitia Sadier + What is Democracy? (2018) 18.30
July 2019
3 Kennington Talkies presents Pillow Talk (1959)
5 Argentinian Film Season: La historia oficial (The Official Story) (1985)
6 The Blinking Buzzards 16.00-19.00
7 Kennington Vintage presents Star of Midnight (1935) 14.30
13 Cinema Museum Bookstall 14.00-17.00
13 Screening of Sweeney! (1977) 17.00 – SOLD OUT

13 Misty Moon Presents The Sweeney Reunion 18.30 – SOLD OUT
14 French Sundaes presents La Famille Bélier (2014) 14.30
17 Kennington Noir presents Where The Sidewalk Ends (1950)
18 Women & Cocaine and Fringe! Queer Film & Arts Fest Presents Queen Christina (1933)
21 Kennington Classics presents The Sweet Hereafter (1997) 14.30
27 Fringe! Queer Film & Arts Fest Presents Judy Judy Judy Double Bill: The Slippers (2016) + The Harvey Girls (1946) with Crayola the Queen 16.00
August 2019
1 City Lit Flicks 18.30
2 Argentinian Film Season: El hijo de la novia (The Son of the Bride) (2001)
10 Cinema Museum Bookstall 14.00-17.00
14 Kennington Noir presents 35mm Film Screening of Crossfire (1947)
18 Kennington Classics presents Kitchen Stories (2003) 14.30
29 Cinema and Poetry 19.00
September 2019
4 Kennington Bioscope screening
5 Screening of Kiss of the Spider Woman (1985) 19.00
6 Argentinian Film Season: Martín (Hache) (1997)
7 The Live Ghost Tent – Laurel and Hardy Society 15.00-19.00
14 Cinema Museum Bookstall 14.00-17.00
14 Screening of Koyaanisqatsi (1982), with a new score written and performed by We Stood Like Kings
18 Kennington Noir presents Farewell, My Lovely (1975)
25 Kennington Bioscope screening
26 Screening of Naked Tango (1990)
October 2019
4 Argentinian Film Season: Bombón: El perro (Bombón: The Dog) (2004)
11 Misty Moon Presents Peter Butterworth and Janet Brown: An Untold Story, with Tyler Butterworth 20.00
12 Cinema Museum Bookstall 14.00-17.00
12 The Blinking Buzzards 16.00-19.00
12 Misty Moon Presents An Evening with the Bad Girls
13 Roger Moore Film Festival – The Sea Wolves (1980) and Fire, Ice & Dynamite (1990) 13.00
16 Kennington Noir screening
19 Home Movie Day 11.00-16.00
19 Misty Moon Presents The Bill Reunion 4
23 Kennington Bioscope screening
26 The Misty Moon International Film Festival 2019 19.00
27 All Day Truffaut 10.00
November 2019
1 Argentinian Film Season: Señora de nadie (Nobody's Wife) (1982)
6 Kennington Bioscope screening
9 Cinema Museum Bookstall 14.00-17.00
13 Kennington Noir screening
16 Kennington Bioscope presents De Mille Day
23 Misty Moon Presents An Evening With Diane Franklin
27 Kennington Bioscope screening
December 2019
7 The Live Ghost Tent – Laurel and Hardy Society 15.00-19.00
11 Kennington Bioscope screening
14 Cinema Museum Bookstall 14.00-17.00
18 Kennington Noir screening
January 2020
18 The Blinking Buzzards 16.00-19.00