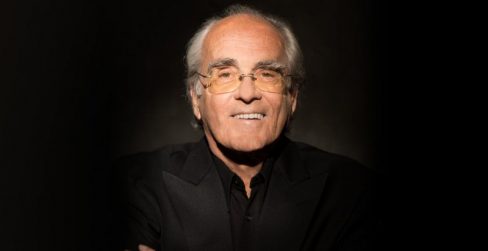 See legendary composer Michel Legrand perform and conduct 60 years of music and movies with the Royal Philharmonic Orchestra.
For the first time in the UK, three-time Oscar winner and five-time Grammy Award winner Michel Legrand performs and conducts his most cherished film scores.
Performing with the internationally renowned Royal Philharmonic Orchestra and a world-class rhythm section, the ensemble plays live to scenes from Legrand's classic films.
Join us for an evening of spellbinding music performed on an epic scale by some of the world's most accomplished musicians.
Beginning his meteoric rise to fame as accompanist to Maurice Chevalier, Legrand went on to be at the forefront of the French New Wave, collaborating with Jean-Luc Goddard and Jacques Demy, with whom he invented a new genre of film music.
His worldwide reputation was cemented with 'The Windmills of Your Mind' from The Thomas Crown Affair (1968), and no other European composer has a filmography that includes Orson Welles, Marcel Carné, Clint Eastwood, Norman Jewison, Louis Malle, Andrzej Wajda, Richard Lester, and Claude Lelouch, to name just a few.
His songs have been sung by Frank Sinatra, Tony Bennett, Louis Armstrong, Liza Minnelli, Kiri Te Kanawa, Yves Montand, Charles Aznavour and Barbara Streisand.
Don't miss the opportunity to see this legendary film composer in action.
More details and tickets avauilable here.