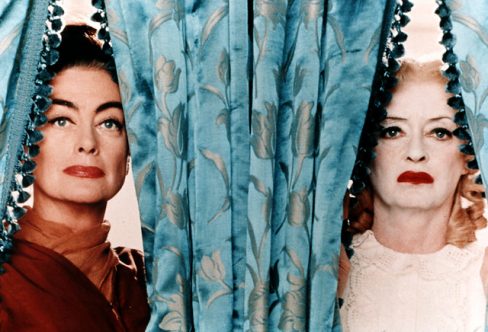 ReShape and the Cinema Museum present the third season of the VITO Project, a series of free monthly screenings bringing generations of LGBTs together to provide an alternative space to mix, watch films and share ideas.
This month VITO is going to be a little bit special. We will be celebrating our third year, the holiday season and the end of the year, all rolled into one, with a screening of What Ever Happened to Baby Jane?, a 1962 American psychological thriller–horror film produced and directed by Robert Aldrich, starring Bette Davis and Joan Crawford. It is the story of two sisters, both ageing retired movie stars, living together in a house in California. When one of them decides to sell the house and move away, the other becomes angry, and old jealousies and resentments resurface.
Exceptionally, we will not be having a discussion post-screening, instead, we are hoping you can stay afterwards and enjoy the party!
The project is endorsed by BFI Flare: London LGBT film festival, 56 Dean St, QX Magazine, Gay's the Word, ACT UP London, Gay Mates, a Change of Scene, the Cara Trust, I-Base, UK-CAB, Positively UK, Gaydio, NAZ Project, Frank Byrne & his walkers and Broad Appeal Podcast.
Doors to the cafe/bar will open at 17.00 for a 18.00 screening. Come early to secure a seat as it can get very busy and we do not take bookings. The doors to the Cinema will be shut once capacity is reached.
TICKETS & PRICING
This is a free event but this Christmas we particularly need your donations on the night to help save the Cinema Museum and ensure the continuation of the VITO project. After 19 years in residence at this wonderful historic venue, the future of the Cinema Museum is now under threat since their landlords have put the building and the surrounding site up for sale. So PLEASE DIG DEEP and give us a paper donation if you are able to.
You can also support the museum by signing the online petition HERE. If you cannot attend the fundraiser, you can make an online donation on the Museum's Just Giving page HERE. Tell your friends and come and celebrate the end of the year and our third year of screenings with us and see how much we can raise…
Find out more about the VITO Project on their website.