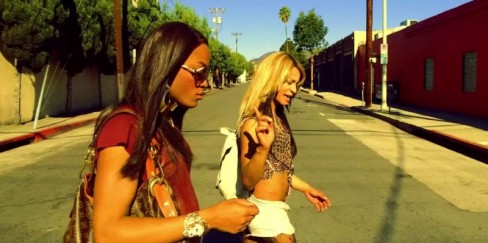 The VITO Project is delighted to present Tangerine, a 2015 American film directed by Sean S. Baker and written by Baker and Chris Bergoch, starring Kitana Kiki Rodriguez, Mya Taylor, and James Ransone.
The screening will be followed by an open discussion, guests to be announced at a later date.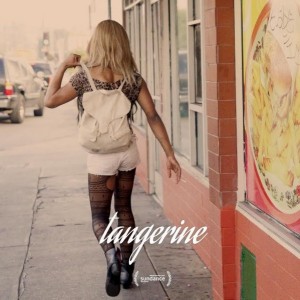 One of 2015's great indie hits, Tangerine is the fizzing, popping tale of two transgender working girls on Santa Monica Boulevard set over the course of one Christmas Eve. Just returned from a brief stint in jail, Sin-Dee Rella meets her best friend Alexandra and discovers that Chester, her beau, has been cheating on her with a 'white fish' (a Caucasian female-born woman). Determined to teach her a lesson, Sin-Dee goes on a hunt for Chester's new girl. The film was mainly shot using three iPhone 5s smartphones.
The project is endorsed by BFI Flare: London LGBT film festival, 56 Dean St, QX Magazine, Gay's the Word, ACT UP London, Gay Mates, a Change of Scene, the Cara Trust, I-Base, UK-CAB, Positively UK, Gaydio, NAZ Project, Frank Byrne & his walkers and Broad Appeal Podcast.
Doors to the cafe/bar will open at 18.00 for a 19.00 screening. Come early to secure a seat as it can get very busy and we do not take bookings. The doors to the Cinema will be shut once capacity is reached.
TICKETS & PRICING
This is a free event but we need your donations on the night to ensure the continuation of the VITO project. All donations go towards covering the costs associated with running the event (film licences, heating and lighting, rental of the premises, printing, promotion etc). Donations are VITO's only source of funding and we need to raise an average of £5 per person just to cover our costs. So PLEASE DIG DEEP and give us a paper donation if you are able to.
Find out more about the VITO Project on their website.