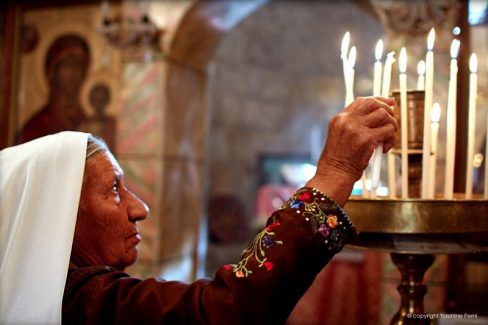 Made by documentary Yasmine Perni, The Stones Cry Out (2013) recounts the unwavering and sometimes desperate struggle of all Palestinians. For more than 60 years Christians and Muslims have suffered displacement, wars, occupation and oppression. In this film, they tell their story.
There will also be an opportunity to learn more about the work of The Kennington-Bethlehem Link and to discuss the film. Palestinian goods, including olive oil, almonds, dates and more will be on sale. Ideal Christmas gifts.
Tea, coffee and mince pies will also be on sale. All proceeds go to the Kicking Against the Wall Arts Project for Bethlehem.
For more information, contact kennington.beth@gmail.com.
Doors open at 18.30 for a 19.00 start.
TICKETS & PRICING
Tickets £5 online, £6 on the door.
Advance tickets may be purchased from Billetto, or direct from the Museum by calling 020 7840 2200 in office hours.