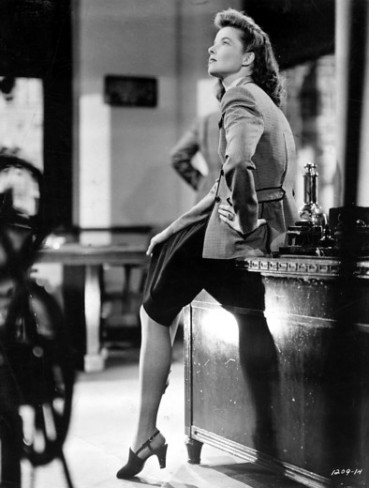 Woman of the Year (1942) is an American romantic comedy-drama film starring Spencer Tracy and Katharine Hepburn, written by Ring Lardner, Jr., Michael Kanin and John Lee Mahin, directed by George Stevens and produced by Joseph L. Mankiewicz.
Tess Harding (Hepburn) is a progressively-minded political journalist. Sam Craig (Tracy) is a sports writer with very traditional values. The only thing the two have in common is that they both work for the same New York City newspaper. Despite an initial and mutual dislike, the two eventually fall in love and get married. When Tess wins the Woman of the Year award, traditional gender roles become flipped and their relationship suffers as a result.
Full supporting programme.
Doors open at 13.30, for a 14.30 start.
Refreshments will be available in our licensed cafe/bar.
TICKETS & PRICING
Tickets £6.
Advance tickets may be purchased from Billetto, or direct from the Museum by calling 020 7840 2200 in office hours.