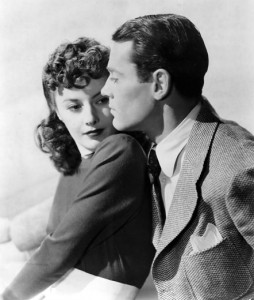 The Lady Eve is a 1941 American screwball comedy film written and directed by Preston Sturges which stars Barbara Stanwyck and Henry Fonda.
It's no accident when wealthy Charles (Fonda) falls for Jean (Stanwyck). Jean is a con artist with her sights set on Charles' fortune. Matters complicate when Jean starts falling for her mark. When Charles suspects Jean is a gold digger, he dumps her. Jean, fixated on revenge and still pining for the millionaire, devises a plan to get back in Charles' life. With love and payback on her mind, she reintroduces herself to Charles, this time as an aristocrat named Lady Eve Sidwich.
Full supporting programme.
Doors open at 13.30, for a 14.30 start.
Refreshments will be available in our licensed cafe/bar.
TICKETS & PRICING
Tickets £6.
Advance tickets may be purchased from Billetto, or direct from the Museum by calling 020 7840 2200 in office hours.