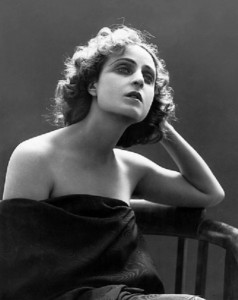 The Kennington Bioscope is a regular cinema event featuring live accompaniment to silent films that takes place at the Cinema Museum.
The main feature is Il Fuoco (The Fire) (1916), directed by Piero Fosco, and starring Pina Menichelli and Febo Mari. Piero Fosco is in fact Giovanni Pastrone, the director of Cabiria (1914).
This is a 35mm print provided by the Museo Nazionale del Cinema Turin.
In this Italian romantic thriller, a sultry, mysterious poetess seduces a poor young painter when they meet by a river in the middle of the night. She whisks him away to her decadent villa, and they conduct a tempestuous affair, only for her to disappear suddenly. The artist goes mad when no one believes that he knew such a woman.
A programme of silent shorts precedes the main film.
Anyone interested in silent film should visit the website for more info.
Tickets & Pricing
£5. Seats are limited, so please request an invitation using the email kenbioscope@gmail.com.