The annual film festival about kinky relationships, where safe, sane and consensual BDSM plays a role.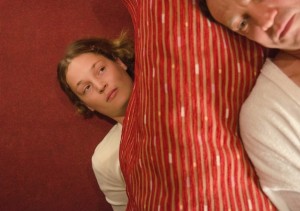 18.00 The Chambermaid Lynn (2014), directed by Ingo Haeb (Germany)
Lynn is a lonely woman working in a hotel. One day she recognizes a professional dominatrix. She is fascinated and falls in love…
FiPresCi-Award World Film Festival Montreal. 90 mins.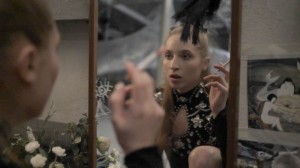 20:00 Kim (2015), directed by Tobias Rydin (Sweden)
Kim is an artist. She has a friend Andreas and a new lover Johannes…
Winner Best Film of the Year at Fetisch Film Festival Kiel/Germany. 81 mins.
22:00 Short Film Program:
Time Wasters by Cheyenne Picardo (USA); Honey Delight by Domme Jaguar (Mexico); Mistress May I by Gabrielle Ewing (USA); Dream House by Ben Kit-nick (USA); Mistress Cameo & Master El Diablo by Ashley (UK); I/XXI by Aida Jara (Germany); Let Go by Mischa Badasyan (Germany); Domimaid by Maik Kern (Germany); Mask 4 Mask by Aron Kantor (USA)
See the festival Facebook page https://www.facebook.com/events/923999717692255 for more information.
Doors open at 17.00, for a 18.00 start.
Refreshments will be available in our licensed cafe/bar.
TICKETS & PRICING
Tickets £5.
Tickets may be purchased from Billetto, or direct from the Museum by calling 020 7840 2200 in office hours. Tickets also available from Frugl.