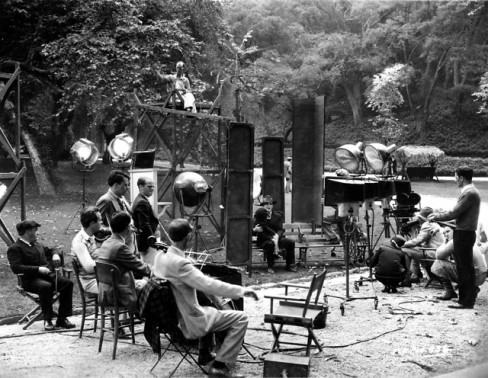 On the back of the success of the Kennington Bioscope we have decided to extend our programming and bring you a new strand called Kennington Talkies.
The intention is to have a series of evening film shows, many of them double bills, from the period of late silent films (with their original recorded scores) into the era of the early talkies. The films to be shown will include rarely seen pre-Code Hollywood classics and World Cinema. Each screening will take place on the Wednesday following the Bioscope shows, every three weeks
Shorts will be included whenever possible.
All ticket prices will be £6 and obtainable in advance via Billetto or by calling 020 7840 2200 during office hours.
Films will be advertised on the Upcoming Events pages, when they have been finalised.
The initial programme will be:
September 9th Jean Harlow double bill – Red Dust (1932) and The Secret Six (1931)
October 1st W.C. Fields Anniversary double bill – International House (1933) and It's a Gift (1934)
October 29th Wings (1927) plus full supporting programme
November 18th Mutiny on the Bounty (1935) – plus full supporting programme
December 9th James Cagney double bill – Taxi! (1932) and Picture Snatcher (1933)