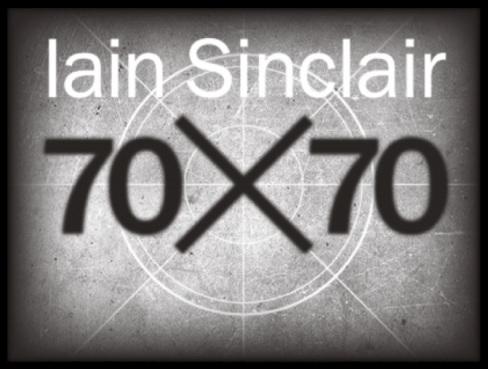 Throughout his 70th birthday year, writer and psychogeographer Iain Sinclair has been curating a season of 70 films that have appeared in his novels, presented in cinemas and venues across the capital.
Here he describes the two films that he will be introducing at this evening's event:
No. 56: Niagara (Henry Hathaway, 1952)
Witnessing Hathaway at work in Trinity College, Dublin in 1964, going through the motions with Laurence Harvey and Kim Novak for a strained account of Maugham's Of Human Bondage, was a sorry business. (He was unwell, Ken Hughes took over.) Hathaway, back home, was regarded as a steady hand for projects John Ford didn't want. And, even in the dog days, he did good Fordian growl and grump. Niagara proves how good he could be. Everything about the film coheres: casting, setting, bells and waterfalls. Backlot Wagner.
The more you watch it, the better it gets. Joseph Cotten carries a residue of Hitchcockian psychosis (the voice is just right). Monroe can be looped and repeated to the point of Warholian transformation. When we were thinking about the perfect films to be sampled for Marine Court Rendezvous, Niagara was the first choice. The power of the falls behind all those television sets playing in the empty rooms of a giant concrete liner on the seafront in St Leonards.
No. 67: Cul-de-Sac (Roman Polanski, 1966)
As with Niagara, this is a favourite film of Anna Sinclair. She comes at them head-on with no theoretical baggage. For an acceptable DVD, she'll look up from the crossword. For many of my choices – 'Silent, German' – she's straight out, about her business. Cul-de-Sac is newspaper on floor, full attention. Every time. Edge of the chair.
It's taken me about twenty viewings to appreciate what makes this particular Polanski so appealing – as against Repulsion, which is glance-up from crossword, not full retreat. First, there's the magic of place. We went to Holy Island a couple of weeks before our first child was born. There's a nice nod to Cul-de-Sac in Kötting's Gallivant.
The cast is a blend of Beckett and Pinter: Donald Pleasance, Jack MacGowran. With the blacklisted Hollywood heavy Lionel Stander (who made a fortune, it is said, on the stock market). And the feral Françoise Dorleac. Iain Quarrier, who co-produced Godard's One Plus One, makes up the numbers. And then there are the eggs, the shrimps, the drowned car, the shotgun, the sound of the plane, the chickens.
Ticketing and Times
Doors open at 18.30 for a 19.30 start.
Refreshments will be available in our licenced cafe/bar.
Spring Season 2014 ticketing applies.
Advance tickets may be purchased from WeGotTickets, or direct from the Museum by calling 020 7840 2200 in office hours.